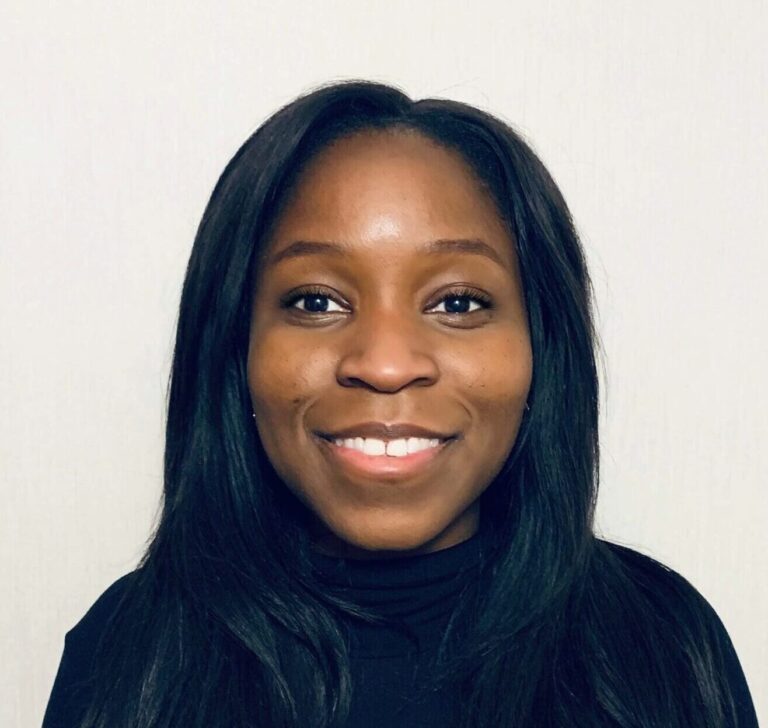 Emma Okudolo is a registered dietitian with a passion for helping individuals improve their overall health and well-being. She received her first degree in Biological Science from the University of Guelph and second degree in Food and Nutrition from Ryerson University. She then went on to earn a Master's degree in Applied Nutrition. Emma has been working in the food and nutrition sector for over 5 years.
Emma specializes in supporting individuals with chronic conditions. She strongly believes that proper nutrition and lifestyle changes can have a significant impact on the management and improvement of these conditions.
In her practice, Emma works with clients to develop personalized nutrition plans and provides support and guidance throughout their journey to better health. She also enjoys educating the community on the importance of nutrition and the role it plays in overall health and disease prevention.
When Emma is not working with clients, you can find her staying active and experimenting with new, healthy recipes in the kitchen. She is committed to helping others live their best and healthiest lives.